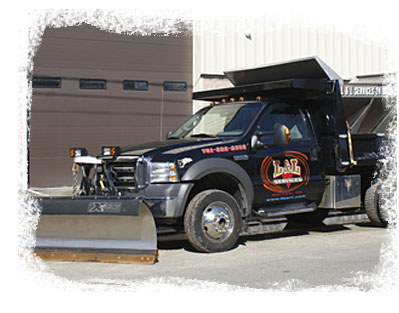 Snow Removal/Ice Control
Plowing, Sanding and Removal

L&L Services has extensive know how in Snow Services that sets us apart from all others. Our 10,000 square foot facility houses more than 45 pieces of equipment to control all winter conditions. Snow dumps are available for removal and disposal of snow accumulated on your property. Whether you have a small lot or a shopping mall, we are confident in our ability to keep all your properties in pristine condition.
Ice Melting Products
We stock salt, sand and de-icing products including liquid de-icing material and bagged ice-melt. Our services are listed below:
Available for Delivery:

Bulk salt – 10 yards to 30 yards
Sand/Salt mix


Available for Pick-Up:

Bagged Ice Melt and calcium chloride
Sand/Salt mix